Our Team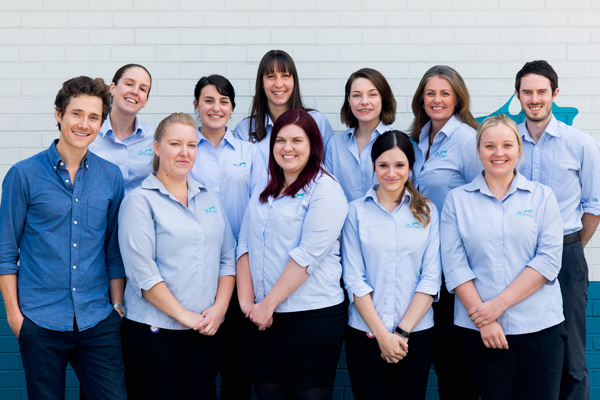 Vets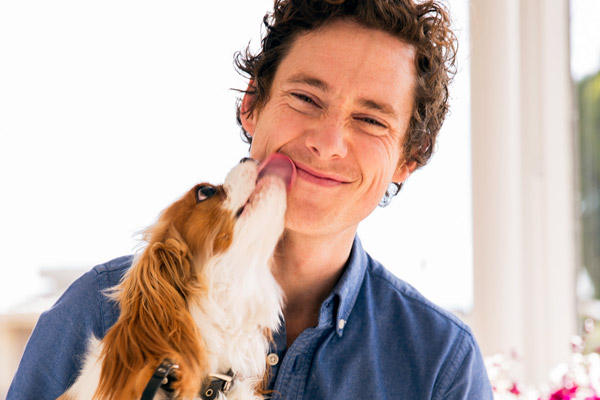 Dr Kevin Foster BVSc (Hons) MVS
Kevin is passionate about caring for cats, dogs, small animals, reptiles and their people. He is delighted to be part of Vets on Parker: a genuine family practice. Kevin trained as a veterinary surgeon at the University of Melbourne and graduated with honours. He has recently completed a Postgraduate certificate and Masters degree in Small Animal Medicine and Surgery.
Kevin worked for several years in Sydney at a busy small animal clinic and emergency veterinary hospital before moving back to Melbourne in 2010. Kevin became the principal vet of our sister clinic, Vets on Parker Templestowe in early 2011.
He thoroughly enjoys looking after the family pets of Boroondara and looks forward to becoming a part of the local North Balwyn and Boroondara community over the many years ahead. Kevin has an Airedale Terrier named Macy and looks after his family's Cavalier King Charles Spaniels on a regular basis.
Dr Kevin hosts Pets Practice with Dr Kevin and is series vet for Animal Extra. He's appeared on The Project, Ten News, Light FM, Herald Sun and Leader Newspapers.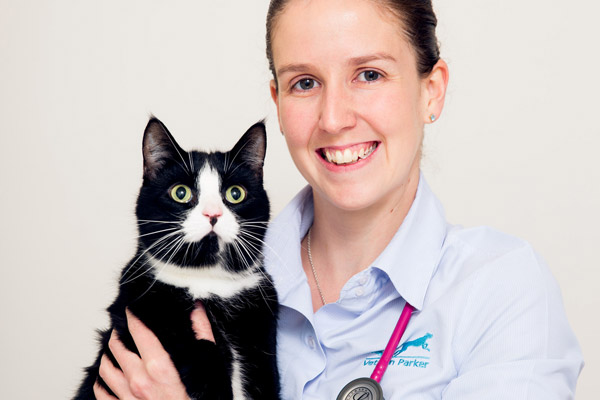 Dr Sarah Thorpe BVSc
Sarah trained as a veterinary surgeon at the University of Melbourne and commenced her veterinary career working at a busy small animal clinic in Ballarat. During her time in Ballarat she gained invaluable experience in emergency work and developed skills working with a wide range of animals from cats and dogs, to rabbits, rats, ferrets, guinea pigs, birds, lambs, chooks, kangaroos, turtles, tazzie devils and even a spitting cobra! In late 2012 Sarah was excited to join the Vets on Parker team after moving back home to Melbourne.
Sarah's feline family seems to be forever growing, living with family cats Beau and Jona, the naughty Gerald and cute kitten Kelly. She also has fostered a number of kittens over the years and it is no surprise that she has a special interest in feline medicine. Sarah also has a special interest in rabbits and guinea pigs and has two guinea pigs at home, Hamish and Petunia. Sarah is passionate about education and responsible pet ownership and is looking forward to supporting the future generation of animal lovers in the Templestowe community.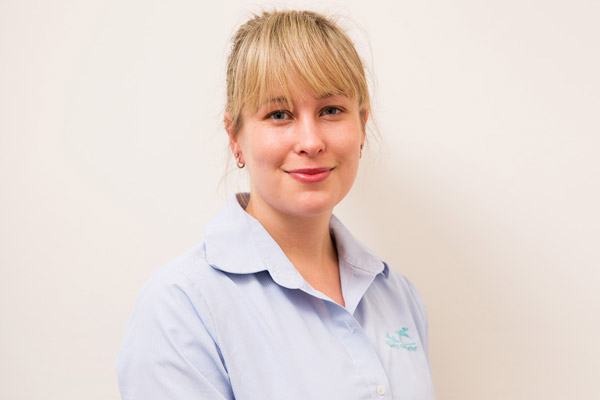 Dr Sasha Polak BVSc
Dr Sasha Polak graduated in Veterinary Science from The University of Melbourne and couldn't be happier working in such a rewarding profession. Starting out her career in small animal practice, she is now part of the wonderful team at Vets on Parker. While enjoying all that being a vet has to offer, Sasha has particular interest in surgery and is currently completing a Master of Veterinary Studies in Small Animal Practice. She hopes to have many opportunities where she can use her new skills and interests to benefit the animal community. The proud owner of Baci the Chihuahua and Allegro the Italian grey hound, she has big plans to expand her animal family in the future.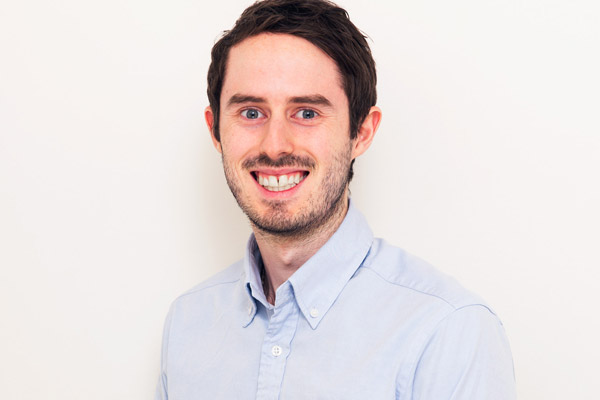 Dr Jarrett Brown BVSc (Hons)
Jarrett joins the Vets on Parker team having worked within a busy and varied small animal practice within metropolitan Melbourne. Originally believing he would pursue a medical career, it wasn't until late high school that Jarrett realised Veterinary Science would be a better match. Since graduating from Melbourne University, he has not regretted that decision. During his time as a veterinarian, he has developed a strong interest in internal medicine, something which he plans to further advance with additional studies. Jarrett is also actively involved with volunteer veterinary work within indigenous communities of Arnhem Land. Jarrett's animal family has remained small, after rescuing Chix, the Chihuahua X from a shelter during his first year as a vet student. In his spare time, he enjoys photography and playing indoor soccer.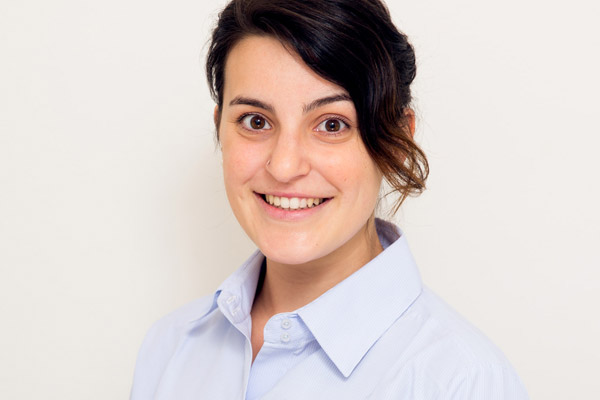 Dr Melissa Germano BVSc (Hons)
Melissa graduated from The University of Melbourne and since then has been living out her childhood dream of being a vet. She began working at a small animal clinic in the outer suburbs of Melbourne before joining the team at Vets on Parker. As a general practitioner Melissa enjoys the variety of pets she sees in Templestowe but has a special interest in feline medicine, diagnostic imaging and pocket pets. Melissa feels the most rewarding part of her job is getting to know the pet owners who visit Vets on Parker and speaking to them about caring for their pets. In the future Melissa hopes to learn more about small animal practice by completing a Masters degree.
Melissa currently lives in an apartment and sadly has no room for a furry-friend so her two gold fish "Phillip" and "Edward" keep her company. She also looks after her family's cat Tabitha from time to time when visiting her hometown in Gippsland.
Veterinary Nurses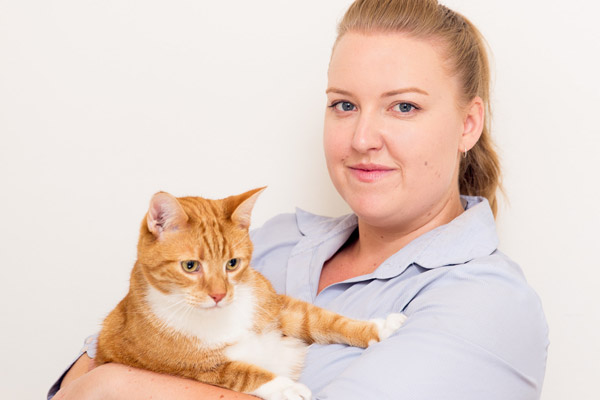 Joanne Amos
Veterinary Nurse
Joanne hails from Sea Lake, a small country town in the Mallee. Joanne has wanted to work with animals since she was very small. Her family have a vast array of animals, from cats, dogs, rabbits, birds, fish and ferrets to sheep, cattle and horses. Joanne studied Certificates 2 and 3 in Animal Studies before moving to Melbourne to study the Bachelor of Animal and Veterinary Biosciences at La Trobe University. She has also completed her Certificate IV in Veterinary Nursing. Joanne joined Vets on Parker in 2010 and loves working at the clinic because of the wonderful staff and clients and the amazing animals she meets every day.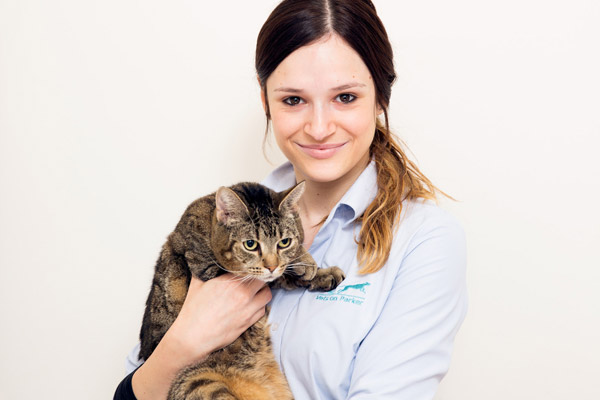 Jacinta Matisi
Veterinary Nurse
Jacinta is our Cattery Manager who joined the Vets on Parker team in 2012. She has always wanted to work with animals for as long as she can remember and has grown up with many different kinds, including guinea pigs, birds, mice and her family cat, Khloe. Jacinta has completed her Bachelor of Animal and Veterinary Biosciences at La Trobe University and a course in Animal Nursing at Box Hill TAFE. Jacinta will begin her Certificate IV in Veterinary Nursing in 2013. She is also a foster parent at Lort Smith Animal Hospital, where she and her partner Ross adopted their three gorgeous cats, Dot, Leah and Tigger.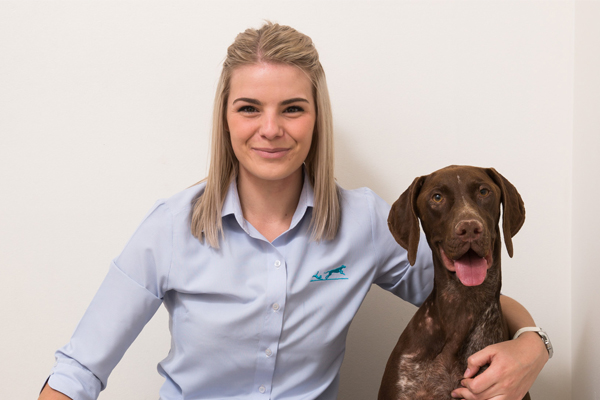 Celine Banes
Veterinary Nurse
Celine pursued her love of animals from an early age, beginning her career at a friend's pony ride business after school hours. Ever since, her passion for animals has only grown, leading to her dream job as a Veterinary Nurse at Vets on Parker.
Currently studying a certificate IV in Veterinary Nursing, and having completed a Certificate IV in Companion Animal Services, Celine hopes to continue studies into canine behaviour and training.
Her fur babies include Bailey the German Short-haired Pointer, Roxie the Jack Russell, Boo the Mini Lop and Clyde the Blue-Tongue lizard. When she's not spoiling them, Celine enjoys camping in the Victorian High Country and appreciating the beauty of cars.
Receptionists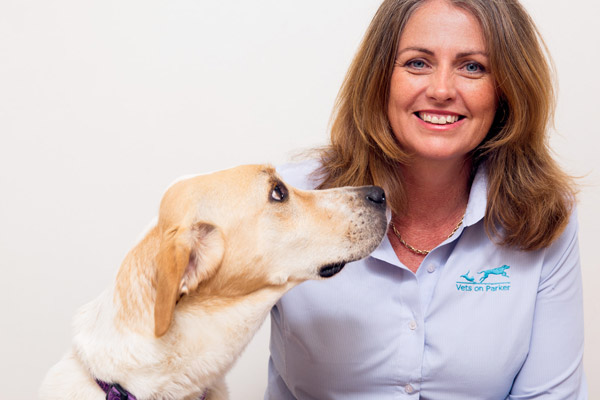 Tracey O'Neill
Receptionist
Tracey grew up and went to school in Doncaster and is now bringing up her own family in the area. As a busy mother, Tracey is heavily involved in the community, in particular basketball. Tracey loves working at Vets on Parker and meeting all the clients and their much-loved pets. Tracey is kept busy at home with her two cats, one dog, two cockatiels, four mice, three daughters and her husband John.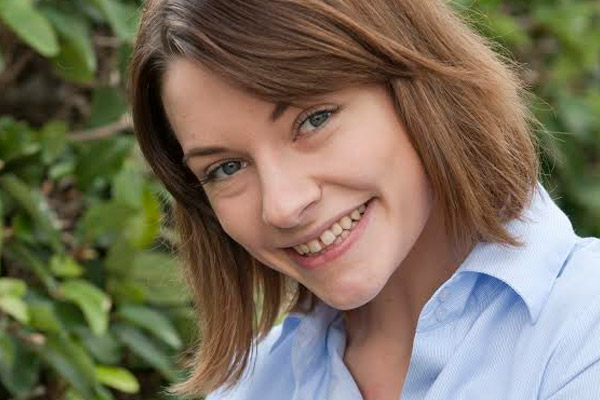 Rachel Hayden
Receptionist
Rachel joined the Vets on Parker team in 2014. In the future she would love to become a veterinary nurse. On her days off, Rachel enjoys photography, watching too much television, and volunteering for her local council delivering Meals on Wheels.
Rachel lives with her two rabbits, Charlie and Rafferty, and her rescue cat Suki.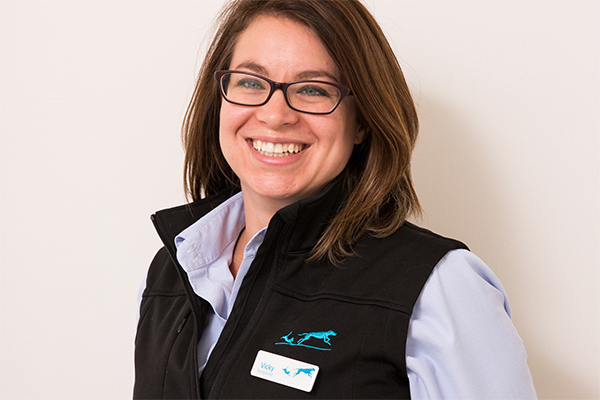 Vicky Swindell
Receptionist
As an experienced Receptionist, Vicky relocated to Melbourne in May 2013 from the UK. Shortly after moving to Australia Vicky and her partner adopted Daisy a very loyal rescue dog, and a loving feline called Tabitha.
As a child Vicky began to discover her love for animals, taking her much loved childhood black Labrador, Lindsey everywhere she went from the age of 3.
As an adult, Vicky has gained a Bachelor of Science Degree in Animal Science, as well publishing her cat behaviour paper looking at how human owners and their feline friends interact through vocalisations.
Vicky also donates her free time to saving Melbourne's wildlife, volunteering with Wildlife Victoria. Vicky has a great passion for gaining more knowledge about our unique wildlife and in doing so, helping to assist the many rescue shelter's that kindly contribute their time in rescuing and rehabilitating Australia's wildlife.