Vaccinations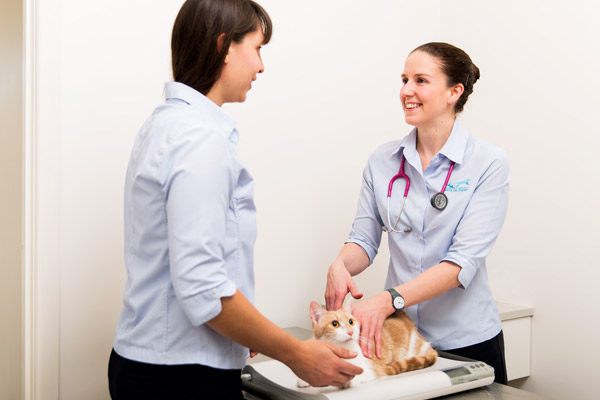 Prevent dog and cat diseases with vaccinations.
Regular vaccinations and veterinary examinations are an extremely important part of keeping your pets healthy and happy. Given their safety and effectiveness at protecting pets against life-threatening infections, Vets on Parker advocates annual vaccinations for dogs and cats.
Prevent dog and cat diseases – has your pet been vaccinated lately?
Vaccination is the only way to protect your pet against certain viral diseases that are highly contagious and can be fatal. Treatment for viral cat or dog diseases can be expensive, distressing for you and your pet, and not always successful.
The major viral diseases in Australia that affect dogs are Canine Parvovirus, Canine Distemper and Canine Hepatitis. Canine Cough (Kennel Cough) is another disease that has a viral component. The good news is that there are new vaccines available that make pet vaccination even better.
There are 4 major cat diseases caused by viruses in Australia that are highly infectious and cause serious illness, even death:
Feline Infectious Enteritis (Feline Panleucopenia)
Feline Respiratory Disease ('Cat flu')
Feline immunodeficiency Virus (FIV)
Feline Leukaemia Virus
Vaccinating your cat stimulates its immune system to produce antibodies against the virus, preventing it from causing disease.