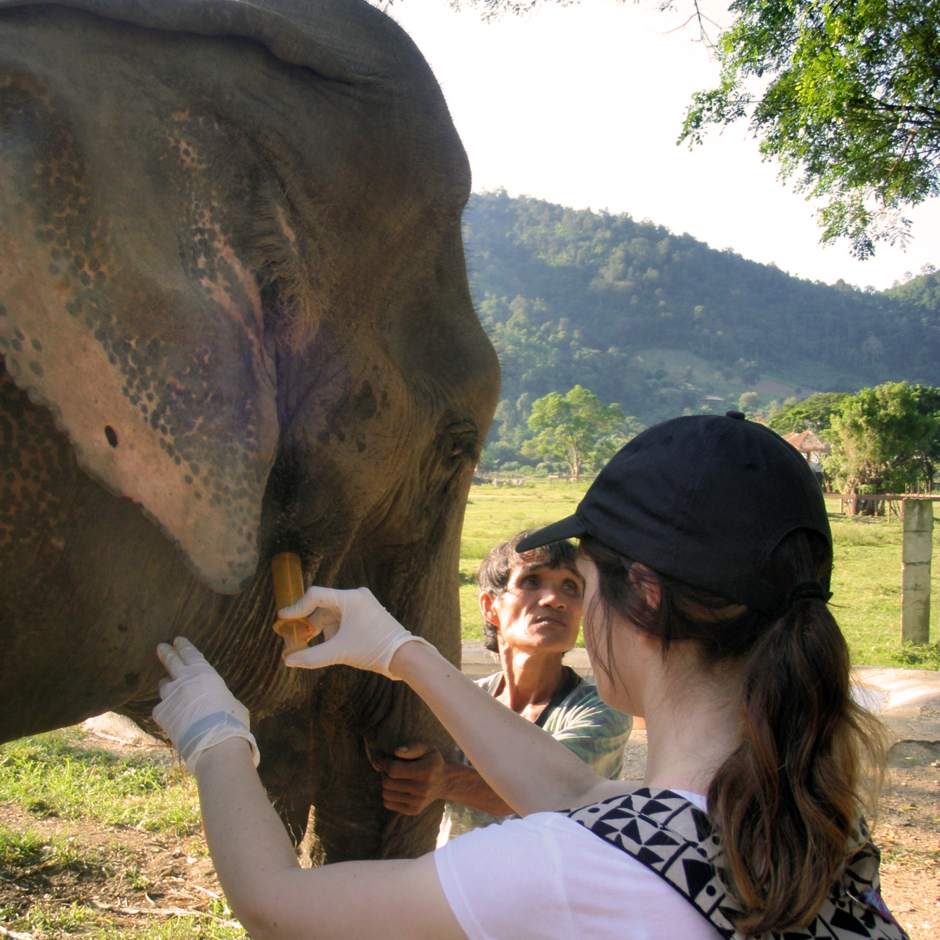 Jacinta from Vets on Parker spent a week helping sick and mistreated elephants at the Elephant Nature Park in Chiang Mai Thailand last month. Read on to follow her adventure.
As some of you may know, I spent an eye opening week volunteering at the Elephant Nature Park in Chiang Mai Thailand last month.
The park itself is home to 64 semi-free roaming elephants (some of which had long term injuries and illnesses, or had been poorly treated), over 500 cats and dogs, over 100 water buffalo, as well as horses, cows, goats and even two gibbons!
The founders of the park are amazing people who help out any and every animal, but their main goal is to to educate visitors and volunteers about elephant treatment in Thailand.
I honestly wasn't aware of how badly elephants can be treated and how they have their 'spirits broken' in order for humans to control them. What makes it even worse is the fact that elephants are one of the biggest tourist attractions in Thailand.
As part of the vet program I got to ride in a motorbike sidecar (holding on for dear life) while the vets/nurses drove to each elephant requiring treatment.
I helped out in the morning and afternoon rounds and participated in treatments such as flushing abscesses, cleaning wounds, taking temperatures, administering rectal fluids, medicating and even x-raying an elephant's foot.
The hardest part of the trip came after the park, when I saw working elephants in Phuket. That's when I realised how huge a task it is to stop the exploitation and mistreatment of these beautiful creatures.
If you'd like to know more about the Elephant Nature Park and all the good work they do you can visit https://www.elephantnaturepark.org
Via:: Dr Kevin Pet Advice