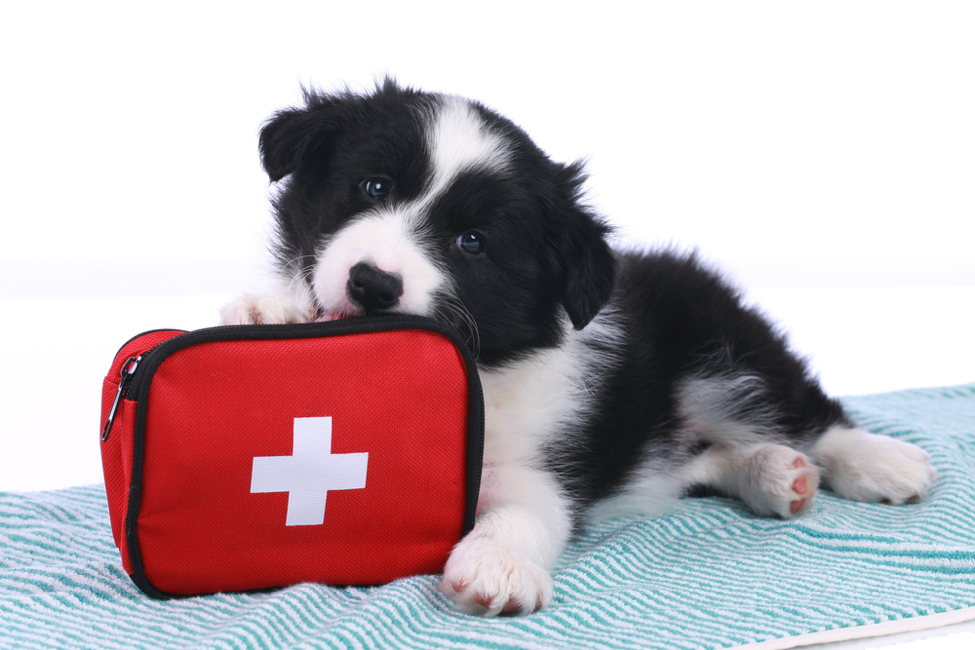 Have you ever been worried that your pet may be suffering, but feel as though you lack the proper knowledge to help ease their pain? While it's always best to seek advice or treatment from a professional veterinarian, there are some basic first aid tips that all pet owners should know. In this week's article, we've put together a checklist for some ways that you may temporarily alleviate pain your pet may be experiencing.
Cuts and scrapes
If your pet is bleeding, make sure to first control the bleeding by placing pressure over the wound for 3 minutes. If the wound is open, apply a bandage to the area if you aren't able to get to a vet right away. Check whether the injury is near the chest; this area is incredibly sensitive and may cause extreme pain for your pet. If a bone is poking out, head to the vet immediately- this may indicate a fracture or broken bone.
Burns
Burns can be caused by dry heat sources such as corrosive chemicals, radiation and extreme cold as well as by moist heat, like wax, water and hot oil. Regardless of the trigger, burn damage will occur immediately on the surface of the skin, as well as potentially through to deeper layers of the skin. At home, ensure that you immediately attend to the affected area with a cool, moist compress or running water for a minimum of 5 minutes. On the way to the vet, wrap your pet in a blanket to keep them warm, and continue to hold the cool compress to the burn.
Temperature changes
In order to warm your pet up, wrap your furry friend in a thick blanket or jumper. Consider adding a heat pack to the mix, but ensure that its initial temperature is not too hot. Check your pet's temperate routinely to prevent them from overheating. To cool your pet down, wrapping your pet in a cool, wet towel. As always, continue to check your pet's temperature, and once they reach 39 degrees Celsius, remove the cool towel and dry them, as you don't want their temperature to drop below this.
While we don't encourage DIY care when it comes to our beloved pets, first aid tactics can help ease any pain your pet may be experiencing on the way to the vet, and prevent secondary injury. Vets On Parker are a friendly, local team of veterinary experts that want the best for your furry companions. For any queries, get in touch by calling 03 9850 1355 today.