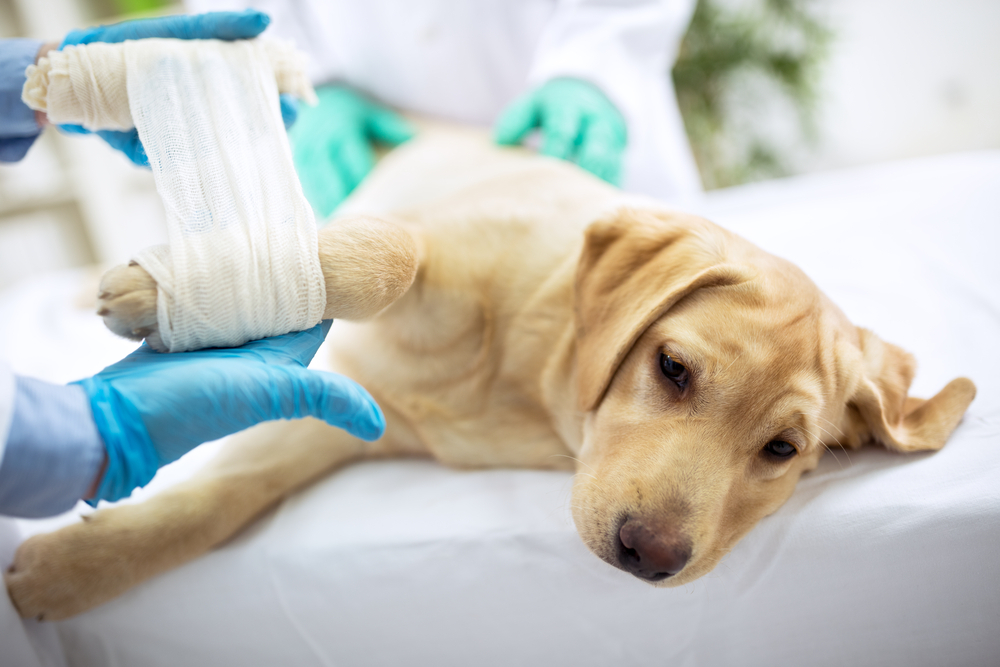 Pet surgery can understandably be a stressful time for owners. If your pet is due for surgery, you might be feeling nervous or worried, but don't stress: at our Narre Warren North veterinary hospital, we often get surgery-related questions from nervous pet-owners. In this blog, we are taking you through some of the most commonly asked pet surgery questions, and hopefully, the answers will help put your mind at ease.
Can my pet drink water before surgery?
Yes, you are welcome to give your dog or cat some water right up until you leave home for surgery. However, you need to avoid feeding your pet after 10pm the night before surgery. This can help reduce the risk of vomiting whilst under anaesthesia or during the wake-up period which could block their airway when not completely conscious.
Will my pet have stitches?
It ultimately depends on the kind of surgery being performed, but in most cases where a skin incision needs to be made, your pet will have one of two kinds of stitches:
Dissolvable sutures under the skin that disappear naturally
Skin stitches that need to be removed by your vet around two weeks after the surgery.
The vets at our Narre Warren North veterinary hospital will send your pet home with an e-collar to prevent them from disturbing the stitches by licking or chewing them. You will also be given advice on keeping the wound clean and dry at home to help minimise the chance of post-operative infections.
How should I care for my pet after surgery?
Generally speaking, you should keep an eye on your pet and monitor the wound for any changes. Cats should be kept indoors and dogs kept confined and only let out for toilet breaks. Report changes to your vet immediately if they involve:
Repeated vomiting, diarrhoea or reluctance to eat
Extreme lethargy
Any bleeding or discharge from the wound
Restlessness or signs of pain
Anything else that is not normal for your pet and concerning you
After your pet's surgery at our Narre Warren North veterinary hospital, you will also be given detailed care instructions relative to your pet. These instructions might be to do with additional medication, keeping the wound clean, or even a new diet. Post-operative checks will also be scheduled.
Looking for experienced, friendly vets? Vets in Endeavour Hills is a veterinary hospital that offers everything from general checkups to surgery. Our Narre Warren veterinary hospital is fully equipped with everything that is needed to diagnose, treat and care for your pet. Schedule an appointment with us online or by calling (03) 9700 2264.