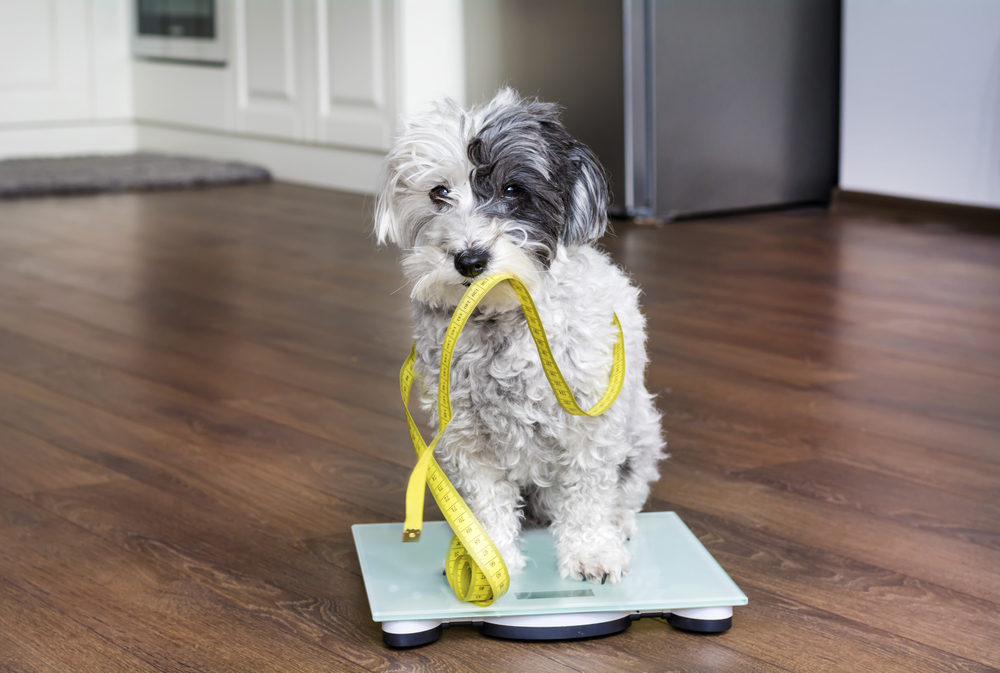 What is your New Year's resolution? For many of us, it's weight loss. While our personal health is incredibly important, it is not every day that we take our dog's weight into consideration too. In fact, approximately 40% of dogs in Australia are overweight or obese, and many pet owners don't even know it! Therefore, today the vets at our Templestowe veterinary clinic are sharing some key tips for keeping your dog at a healthy weight in the coming year.
3 ways to check if your pet is overweight
It is common to check whether your dog is overweight in the following ways:
Checking from above: If your dog is at a healthy weight, his or her body shape should represent an hourglass.
Checking your pet's ribs: You should be able to feel your pet's ribs quite easily at a healthy weight. To correctly feel for ribs, place your thumbs on your dog's backbone and spread your hands across the ribcage.
Checking from the side at eye level: Healthy dogs will have their abdomens tucked behind their ribcages.
3 tips for pet weight management
The first thing you should do if you notice your dog is overweight is book a visit to our Templestowe veterinary clinic. Upon assessing your pet, our vets will be able to create a weight management plan that is perfectly suited to the needs of your dog. We will also be able to monitor your dog's health and track his or her weight loss progress.
After you visit a vet, there are some things you can do at home to help manage your dog's weight, including:
Feeding your dog more vegetables (typically we recommend that you replace a third of your dog's regular kibble with healthy veggies).
Exercising your dog more frequently (aim for around 30 minutes per day). Remember: this will help you achieve your New Year's resolution, too!
Reducing your dog's calorie intake by reducing portion size. Your vet will be able to advise you on the optimal portion size for your dog. As a pet owner, you can ensure this portion is enforced by carefully measuring your dog's food before serving.
Book an appointment at our Templestowe veterinary clinic
At Vets on Parker, we are passionate about your pet's health. Our Templestowe veterinary clinic offers a range of veterinary services that benefit the local community of pets and pet owners, including weight management planning.
To find out more about our weight management services for pets, get in touch with us at (03) 9850 1355 or book an appointment at our Templestowe veterinary clinic today.