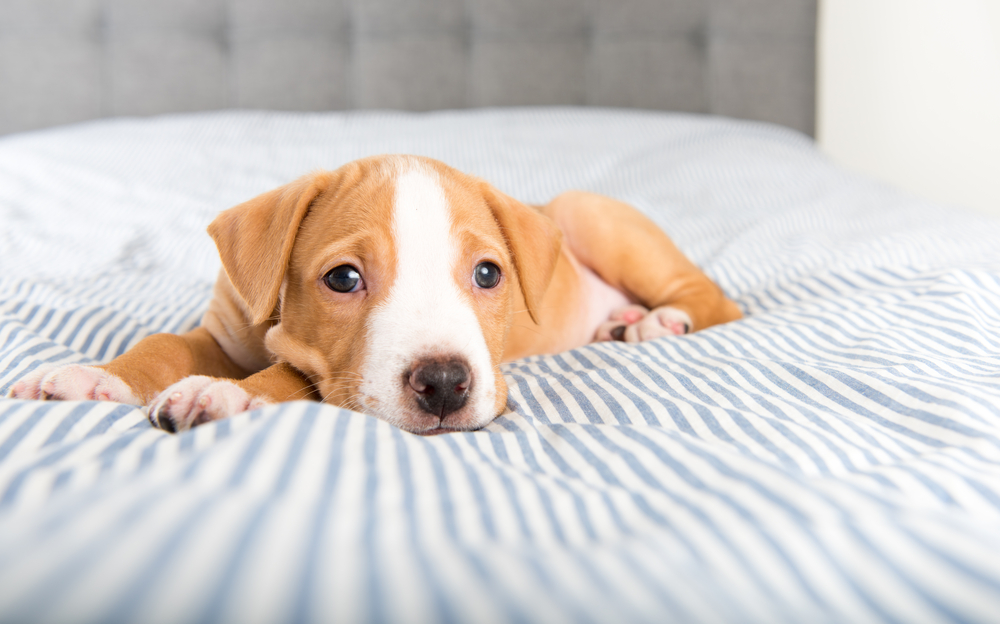 During the summer months, snakes are far more active than they are at other times of the year. Whilst you might think of snake habitat as being the country or the bush, they are just as prevalent in suburban and metropolitan areas. Snakes will live anywhere there is a food source, water and shelter so encounters with these reptiles can happen anywhere, at your local dog park, or even in your own backyard. So what you should do in the case of your pet being bitten by a snake? In this week's blog, we share the correct course of action you should take to ensure your pet recovers.
1) First Aid
If you suspect your dog or cat has been bitten by a snake, you should immobilise your pet and try to keep them as quiet as you can. It is critical that you take your pet to a veterinarian as soon as possible. The quicker your pet is treated, the greater their chances of survival. We recommend calling ahead to let your vet know you are bringing in an animal that needs emergency assistance.
It is also essential that you do not try to identify the snake. This can put not only yourself but others at risk and will waste valuable time.
2) Snake bite signs
There are several contributing factors that will influence the sort of reaction your pet has to a snake bite. This includes: the type of snake, the amount of venom injected and the site of the snake bite, the location of the bite and the size of your pet. Dogs and cats are predominantly bitten around the head and limbs. Normally, the closer the bite is to the heart, the quicker the venom will be absorbed into your pet's system and spread around their body.
When snakes first emerge from hibernation at the beginning of summer, their venom glands are typically fuller, so their bites can be much more severe at this time of year.
While the signs of a snake bite can differ, they may show some or all of the following signs:
Sudden weakness followed by collapse
Vomiting
Blood in the urine
Shaking or twitching of the muscles
Dilated pupils not responsive to light
Reduced ability to blink
In the later stages paralysis may occur
We recommend bringing your pet into the vet after an encounter with a snake even if they initially appear to be fine. Cats often have a delayed onset of symptoms as they are more resistant to venom than dogs and so the progression of the toxin may be slower, but no less deadly. In the case of dogs, sometimes the animal will collapse after a bite and then get up and appear fine for a short period of time as their body courses with adrenalin. However, this state is only temporary and the animal will collapse again soon after.
3) Veterinary Treatment
Your veterinarian will first examine your pet before assessing their symptoms to determine the best course of action. They may also take further diagnostic tests to ensure your pet has actually been bitten. Treatments vary depending on the individual case, severity of symptoms and how quickly the symptoms develop. Typical treatment for a snakebite may include intravenous fluids and the administration of antivenom to neutralise the snake venom in the pet's body.
4) Recovery
On average, 80% of pets survive a snake bite if treated promptly. Recovery normally takes 24 to 48 hours if the pet receives quick veterinary attention following the snake bite. Although, some pets can take longer if internal organs have been damaged.
At Vets on Parker, we care about keeping your pets safe. If your pet has had an encounter with a snake please call our Templestowe veterinary clinic immediately (even if they appear to be fine) by calling (03) 9850 1355.