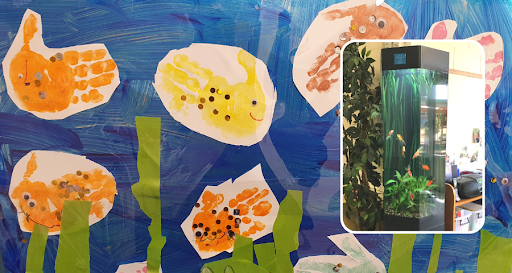 We are very pleased to announce our sponsorship of Templestowe Valley Preschool's aquarium. Staff at Templestowe Valley have found that the new classroom addition provides a calming distraction, stimulating young minds and encouraging new enquiries into science and animal care.
The final weeks of the school term can be very demanding on preschool-age children as they navigate the transition into school programs and more intense learning, and the aquarium has been a welcome inclusion to the classroom. "The children have really embraced it, they enjoy watching the fish", said teacher Lee Thiele. "They've expressed a strong interest in learning more about them through our research, stories and craft activities."
Unfortunately, continuing the aquarium rental through the end of term wasn't going to be feasible financially for Templestowe Valley Preschool, so we at Vets on Parker have offered to cover the remaining costs. We're so happy we're able to contribute to the welfare of our smallest community members in this way.