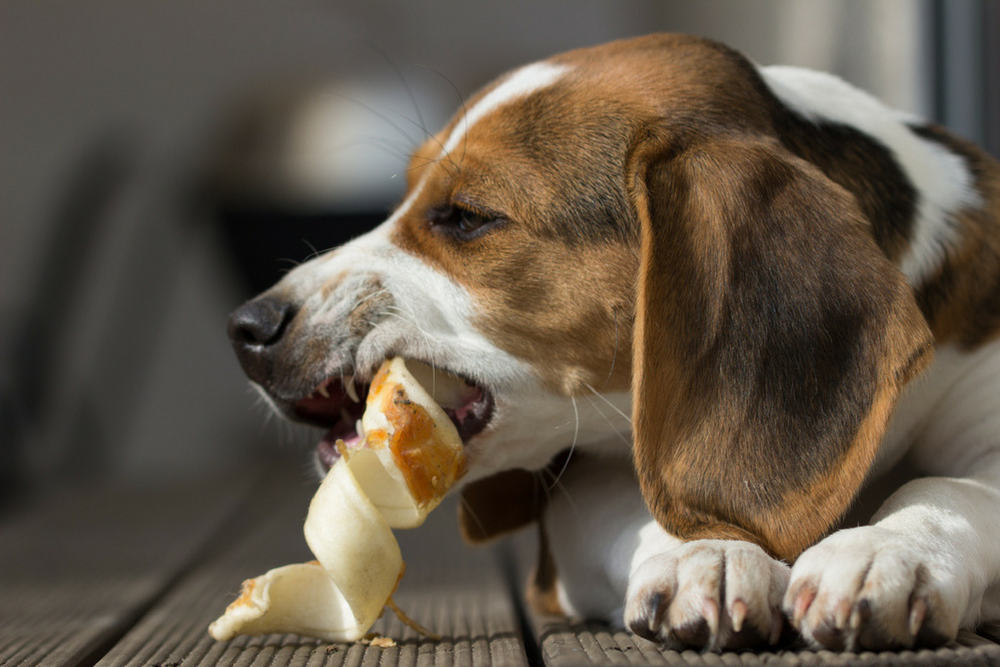 As pet owners, we know how difficult it can be to resist the puppy dog eyes pet gives you when they spy some human food they want to eat. Although giving your pet a little bit of what you're eating from time to time doesn't seem like it could hurt, the food we eat is often far too high in calories and all those delicious scraps you give your pet can add up to a serious weight problem which affects their health and quality of life. In addition to this, there are many foods we can eat which are toxic to animals with consumption leading to a trip to the vet or worse. Whilst it's fine to give your pet the occasional treat, it's important that the treat you choose is safe for pets and doesn't tip their calorie consumption over the edge. This week, we take a look at three easy treat recipes which are the equivalent of a trip to the ice cream parlour for your pet.
1) Easy Peanut Butter Treats
Want a delicious treat your pup will enjoy? Meet the peanut butter treat. If you're dog loves peanut butter, you can't go wrong with this treat. All you need is two cups of flour, ½ cup peanut butter and two eggs. Mix the ingredients until combined, and then add water until it is wet enough to roll out as dough.
2) Easy Two-Ingredient Dog Treats
This is a perfect recipe for beginners. Here's what you'll need: two cups of whole wheat flour and two jars of pureed baby food (apple, carrot, banana or sweet potato is ideal, here is a list of fruits and vegetables that dogs can eat) . To make the treats, first preheat the oven to 350 degrees Celsius. Mix ingredients together to form a stiff dough, and if necessary, add flour or water as needed. On a lightly floured surface, roll dough out evenly until it's about ¼ inch thick. Use cookie cutters to cut into desired shape and bake for 20 – 25 minutes. Make sure to cool completely before storing in a paper bag.
3) Homemade Dog Biscuits
Once you've tackled the two to three ingredient recipes, why not try something with five ingredients? This is a favourite your dog is sure to love. You'll need whole wheat flours, oats, flaxseed, beef broth, and peanut butter. Once you've rolled the mixture to about ¼ inch thickness, cut out to desired shape. Bake for around 20 minutes until golden brown, flipping halfway.
Vets on Parker is a full service vet clinic with the latest technology. We have a wide range of premier veterinary and boarding facilities, including large surgery and treatment areas, hospital, intensive care and isolation facilities. If your pet needs a vaccination, ultrasound or just a general check-up, Vets in Parker can help. Please call us on (03) 9850 1355 to organise an appointment today.