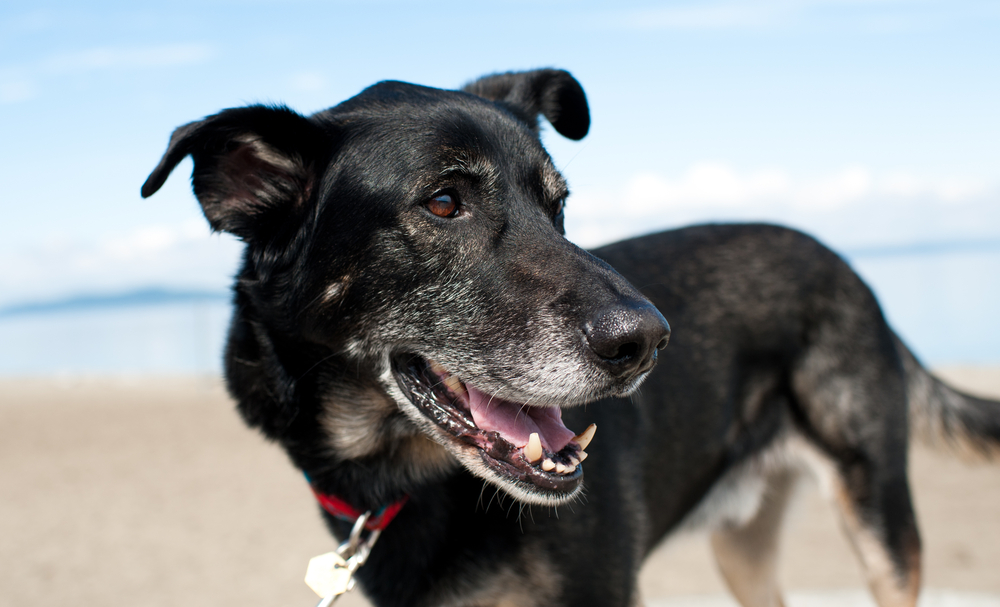 Good dental health is important for dogs at every age. Unfortunately, around 80% of dogs over the age of three years old suffer from tooth and gum disease. If your dog has untreated tartar build-up from such a young age, by the time they reach their senior years (dogs aged 7 and over are considered seniors), they can have significant dental problems which in turn can have a big impact on their general health. Senior dogs can benefit significantly from teeth cleaning; however, many owners have concerns that given their pet's age, they may be doing more harm than good by putting their dog under anaesthesia to have their teeth cleaned. In this blog, we'll break down the factors that go into determining whether or not your dog is too old to have its teeth cleaned.
Old age is not a disease
Whilst senior dogs are more susceptible to certain health conditions and their bodies have certainly seen more wear and tear than the average puppy, age is not a disease and technically speaking, no dog is 'too old' to go under anaesthesia and have their teeth cleaned. What really matters is your dog's state of health.
Periodontal disease could be the reason your pet is 'slowing down'
Many pet owners underestimate the impact that poor dental health can have on their senior dog's health and quality of life. Tartar build-up can lead to periodontal disease which not only causes sore gums, swelling, tooth pain, and tooth loss, but the bacteria can move into the dog's bloodstream and cause problems with the heart, kidneys and liver. Stressing the organs in this way can lead to a number of functional problems and can take a toll on your dog's immune system, ultimately shortening their lifespan. When you look at it like this, teeth cleaning is not an 'elective procedure' but a crucial element of senior pet healthcare.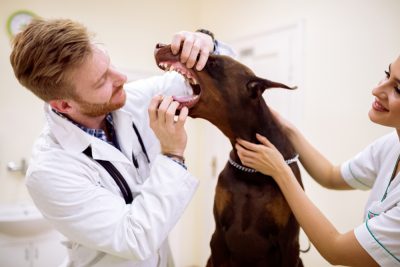 Veterinarians are more than capable of managing the risks of anaesthesia in older dogs
There are genuine risks associated with administering an anaesthesia to a senior dog, but veterinarians have become adept at mitigating these risks.
| | |
| --- | --- |
| Potential risk | Management solution |
| Low blood pressure | IV fluids are administered during the procedure support blog pressure and circulation. |
| Low heart rate | Pre-anaesthetic blood testing assesses organ function to ensure any issues are flagged and planned for before the procedure begins. |
| Low blood oxygen & body temperature | A veterinarian will monitor your dog's vital signs throughout the procedure and can administer medication if issues arise. |
| Prolonged recovery | Antibiotics may be used to manage infection in dogs with a compromised immune system. |
What's the best course of action?
As always, the best person to consult regarding whether your senior dog is a suitable candidate for teeth cleaning is your veterinarian. They will have a good idea of your pet's general health and will be able to perform a thorough dental exam to assess the state of your pet's teeth. Your vet will then take these factors into consideration and discuss treatment options with you.
Vets on Parker offer free dental assessments to our patients as part of their regular check-up. Book your senior dog in for their 6-month check-up online or give us a call on (03) 9850 1355.